Despite solo traveling being one of the biggest sectors in the travel industry, it's still treated like the red-headed stepchild of the vacation world. Often when telling people that I'm traveling on my own, I get a comical mix of shock, fear, disbelief and sometimes a twinge of sympathy, even though it's my choice to travel sans companion.
But what may be lost in translation is that solo traveling is quite possibly the best way to travel. You're on your own itinerary to do as you wish, whether that means reading a good book or hitting up a local event. But trying to convince people that it's a safe venture is a difficult task. If you've been wanting to take the plunge of traveling on your own but don't know where to start, take a look at these 7 best (and safest) destinations for solo travelers.
1. Southern Spain
Even though Spain is known for being a highly social area, the southern part of the country (Barcelona and Seville in particular,) is a beautiful place to explore on your own. This vibrant area is a haven for single travelers with its friendly locals, abundant cafe-lined streets and never-ending festivities that encompass whole blocks. You'll find it difficult to not get enveloped in all of the action. Barcelona also happens to be easy to navigate, so you'd have to actually try to get lost. And Seville is filled to the brim with so many fun-loving people that you'll never want to leave!
2. Montreal, Canada
Montreal is a wonderful city to visit if you want an international experience without the hassle of actually going abroad. Montreal is a hop, skip and a jump away from just about every airport in the United States and you don't need to learn another language to communicate with locals. It's an extremely safe city and it has something for everyone: culture, thrills, incredible cuisine and abundant beauty.
3. Croatia
Croatia isn't exactly a well-known tourist destination, but it should be on your radar if you're planning on traveling solo. This stunning country borders the Adriatic Sea, which provides the best backdrop for selfies. You can stroll through the safe city streets while browsing the unique shops that line them, all while soaking in the beautiful view of the ocean. Don't discount this hidden gem!
4. New Zealand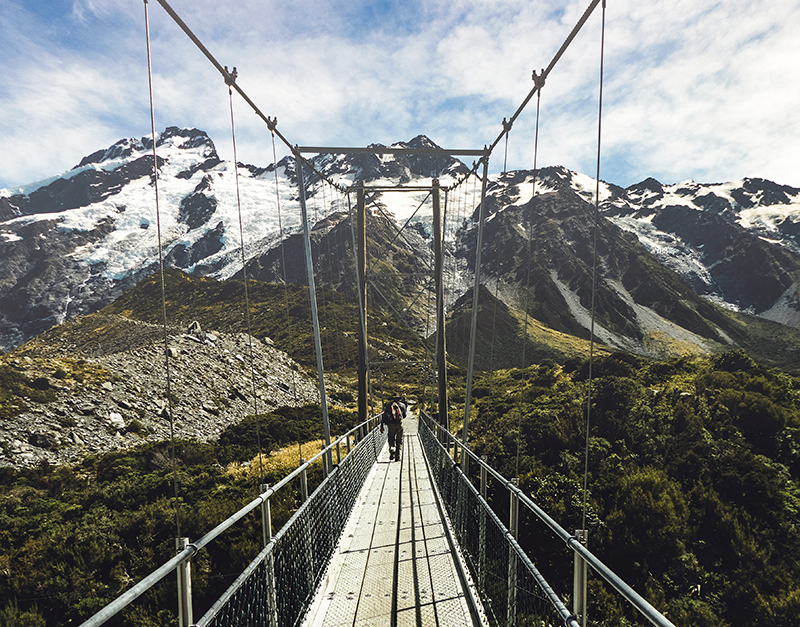 New Zealand should be on everyone's bucket list, most especially outdoor adventurists or solo travelers. The spectacular scenery is reason enough to visit this stunning country, but New Zealand also has an abundance of fun activities and a very low crime rate. So no matter where your interests lie, you'll find your fit in New Zealand. From exciting excursions like whitewater rafting and rock climbing to world-class spas where you can spend the day relaxing, New Zealand is a veritable wonderland for tourists.
5. Guatemala
If you're a history buff, or you're just dying to visit Central America, you'll love Guatemala. Just because this destination won't break the bank doesn't mean it's not worth seeing. Guatemala is home to the famous Mayan Ruins, but the country also has a bevy of other historical and culturally-rich activities to keep even the most jaded traveler happy. You can see active volcanoes up close and personal, explore a jungle or shop at one of the most inexpensive and colorful markets in the world. If money is tight, this country may be your best bet.
6. Reykjavik, Iceland
Iceland has been experiencing a huge upsurge in tourism recently and it's easy to see why. Although Iceland isn't for everyone, it does have huge appeal among the younger generation. It's a safe country where you can catch glimpses of the northern lights or soak away your worries in a natural hot spring. This laid-back destination also has beautiful scenery and super-friendly locals, making it an ideal spot for those traveling on their own.
7. Hong Kong
Even though Hong Kong is almost a world away, it's still very accessible to the solo traveler. If you love big city life, you'll be intoxicated by the sprawling city of Hong Kong. One of the national languages is English, so you'll be able to communicate without worry and the low crime rate and easy-to-navigate transportation system make it that much more appealing to people traveling on their own. Despite its large size, the city has many relaxing spots where you can enjoy some zen, but it still offers plenty of nightlife for when you want to live it up.