We know that most people book their airport parking right before their trip. But have you ever forgotten to look into how you're going to get around while on vacation? Most of us just default to the usual rental car or taxi and go on our way. But there are so many more options.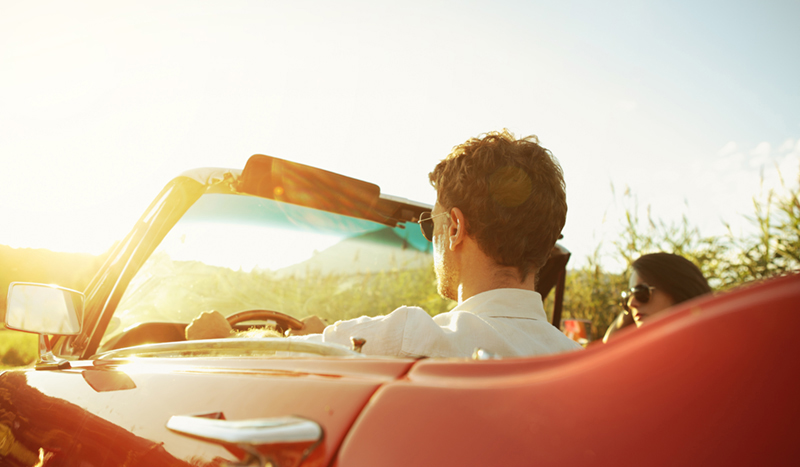 Rent a Car: Renting a car is a very common choice for vacationers. If you're traveling in the countryside, where public transit, sidewalks, and taxis are scarce, then renting a car makes the most sense. Car rentals also allow the most flexibility for your schedule – you can leave for an activity or run a quick errand whenever you want. When in a city, though, parking may be difficult to find and could become a burden.
Take Public Transit: If you're staying in an urban area, public transportation might be the best option. It's easily accessible and can save you the most money. Buy a weekly transit pass if you're vacation exceeds 4 or 5 days. Of course, figuring out all of the routes and schedules can seem daunting. Luckily, there's an app for that: Moovit. Just plug in where you want to go and Moovit will give you directions, showing you the nearest stations and schedules. Google maps also offers similar features.
Call a Cab or Uber: While public transportation is affordable, it runs on a set schedule and may take up too much of your time. This is when you might want to take a taxi. Taxis are good for short trips across town, and drivers will know the fastest and most scenic routes. No cabs in sight? Use the Easy Taxi app to request one to pick you up. There is also the ever popular Uber app that works the same way, but with its own drivers. Uber also offers different pricing options, like uberBLACK, uberX or uberPOOL and can be cheaper than a taxi in some cities.
Hire a Car Service or Shuttle: If you have a bunch of activities planned, consider hiring a car service or shuttle (for larger groups). You can schedule pick-ups ahead of time, so you don't have to worry about it while on vacation. Mozio offers a wide range of vehicles from town cars and SUVs to shuttle vans and buses; you can even hire a limo! It also offers an airport pickup service: schedule your transportation from the airport to your hotel or Airbnb before your flight – your ride will be there waiting for you when you land at your destination!
Look Into Car Sharing: Sometimes it's not a 'one-size-fits-all' type of trip. if you're mostly relying on taxis or public transit, but need a car for just a day or two, look into car sharing. Zipcar is offered in most cities across the United States, and you can rent cars from 1 hour, up to 7 days. Turo takes a different approach to car sharing and allows private car owners to rent their vehicles out to customers. Think of it as the Airbnb of car sharing. Depending on the city, there are some pretty unique cars to rent that you wouldn't find on Zipcar.