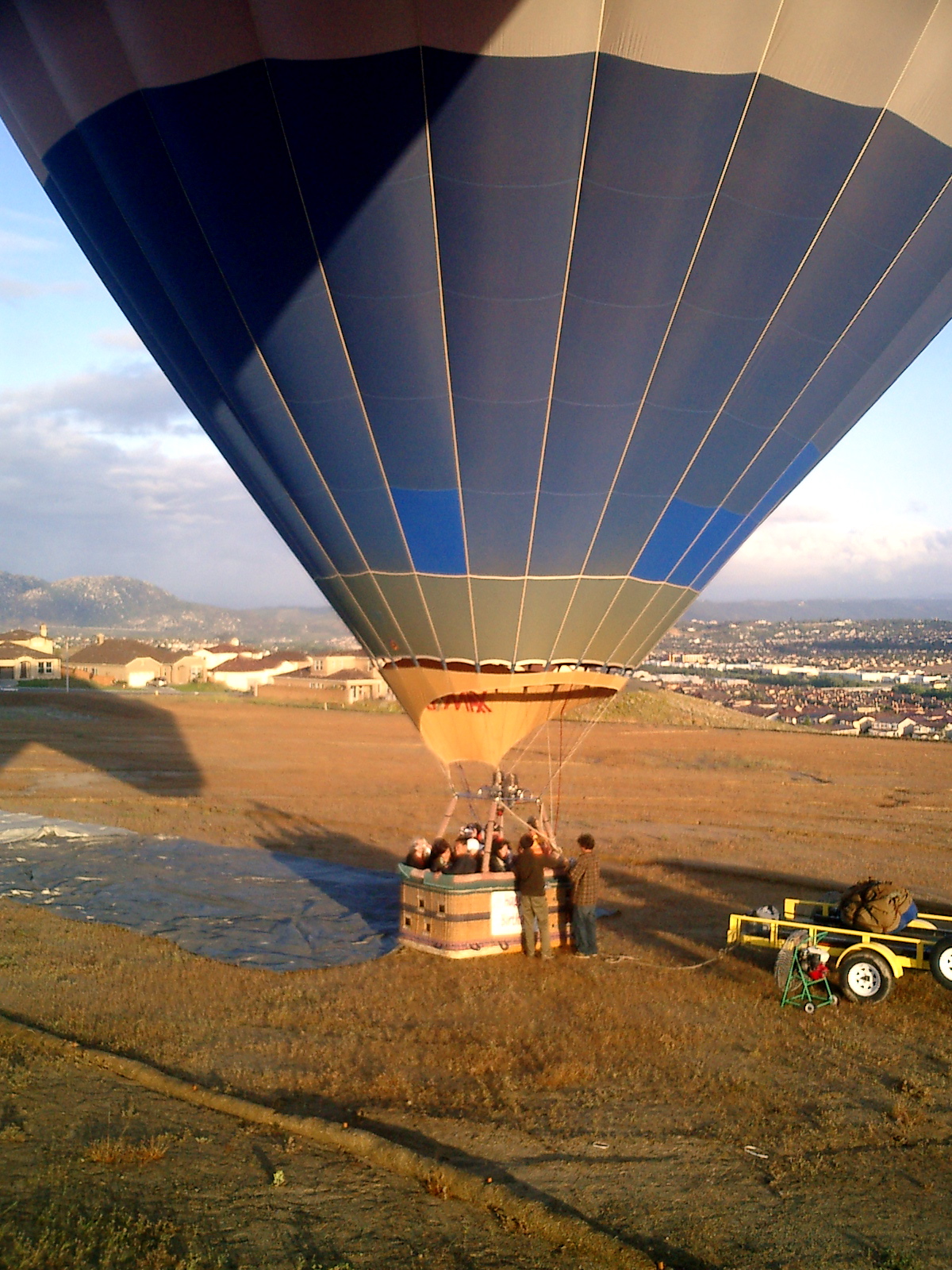 A few years ago, my now-husband got me a gift certificate from Cloud 9 Living, where I then got to choose a travel adventure for us to take together. (It's really cool, have a look!)
My first choice was skydiving, but he shot me down – no pun intended. I tried again with hang gliding… No go. (Can you tell I'm the daredevil in the family?) I had my heart set on something involving altitude, and I finally found a workable compromise.
Hot air ballooning.
When the time came, we headed out to Temecula, CA, spent the night at a great little winery, and woke up at the insane hour of 4:30 am to drive to another winery to meet the crew and other ballooners. We thought that seemed a little early to get going, as it wouldn't be light for some time. Turns out we spent the next several hours driving around in vans, stopping periodically so the crew could send up small helium balloons to test wind direction. (I admit to thinking, more than once, 'they couldn't do this before we got here? I could be in bed!')
Once the sun was up, we arrived at our takeoff point – a field behind a still-under-construction housing development. (I think it was at this point that we asked our pilot of they started so early in order to avoid police detection.) It took about an hour to get all the
gear set up and to fill the balloons. We climbed in – it was quite a climb, the sides of the basket are chest-high – and were off!
There's so much more to it… The one accessory you do NOT want to forget on such an adventure, and the drama of the landing, and why champagne and hot air balloons go hand in hand!
To be continued…