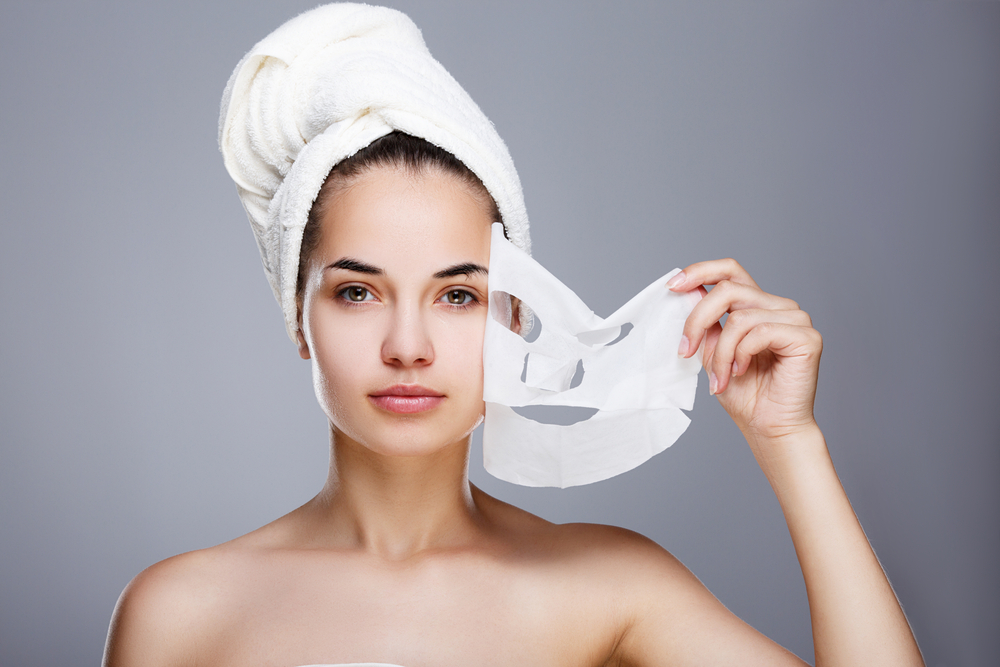 Airplanes have excessively dry air, and you can't exactly carry out your normal skin care routine on a flight. While a comfortable level of humidity in the air is around 35-50% humidity, airplane cabin air is often less than 20% humidity. That's good for your flight safety, but not so good for your skin. While applying moisturizing cream beforehand and drinking lots of water can help, sometimes you have to take it to the next level: face masks. Perfect for long flights, facemasks can help keep skin hydrated. Slide one on when the cabin lights go dim, no one will even notice (hopefully).
When it comes to facemasks, the world is the limit for keeping skin moisturized. We've listed the top Amazon travel facemasks to slip into your carry-on for your next flight. Happy flight masking!
Some of the links in this article are affiliate links. We take our recommendations very seriously, and we may receive a small commission from certain sales (without any extra cost to you). This helps us continue to create free, high-quality content to serve you better.
This oil-free brightening mask is packed with stem cells and peptides. It's gentle on the skin, and there are ten per pack! When you're done, just gently remove the sheet and throw it away. You won't even have to wash your face afterward; you'll step off the plane with a new kind of glow after this intense hydration.
Rating: 4.5/5
Cost: $
This face mask comes in cute little pods that are easy to pack into a carry-on bag or a small purse. Although it isn't a sheet masks, the trip to the airplane bathroom is a lot less daunting with this clear face mask. It's perfect for flaky skin and dry cabin air. It's even Leaping Bunny certified cruelty-free and ingredients are 94% natural or naturally-derived.
Rating: 4.5/5

Cost: $$
Snail secretion filtrate blew up in the beauty industry recently, and it doesn't look like it's going anywhere. While the ingredient may sound weird to some, it's high in nutrients and boasts of reparative properties. Although some reviews have noted that the face mask texture is "slimy," it's fragrance-free and cruelty-free.
Rating: 4.5/5

Cost: $$

This Korean face mask is infused with avocado, charcoal, honey, pomegranate, cucumber and tea tree. With 2 of each, you can share with your travel buddies if you don't want to do it alone. They're all rejuvenating and can help give you that deep hydration when you feel dry from airplane cabin air.
Rating: 4.5/5

Cost: $

These face masks from #17VDerma boast of 17 high-efficiency ingredients. They're there to give "rest for stressed skin and soul," which definitely fits for weary travelers. The mask is made with 100% vegan products, and it contains no fragrance, parabens, mineral oils or phenoxyethanol. It's also cruelty-free! Just put it on and close your eyes.
Rating: 5/5

Cost: $$

If you're heading straight to the conference room or meeting after a flight, a face mask can also be a good idea to freshen you up. This nanotech face mask has panax ginseng, hyaluronic acid and glycerin. It works like any other facemask, just smooth the biocellulose mask on and let the goodness soak in.
Rating: 4.5/5

Cost: $$$

This facemask utilizes pineapple, grapefruit and orange extract to add extra hydration to your skin. Rael doesn't use parabens, alcohol, artificial fragrance, pigment, phenoxyethanol, peg, mineral oils, silicone or peg in their ingredients. Use this hydrating mask to seal in moisture.
Rating: 4.5/5

Cost: $$

No more dry skin from airplanes. These high-density masks are infused with black tea to bring hydration and brightness back into your skin, making them a great companion for a plane ride. It's good for all skin types, and no animals were harmed in the process of making the mask.
Rating: 4.5/5

Cost: $$