For 20 years, we've helped travelers on their way. With free cancellations & a customer service team in the US, we are committed to serving you.
Park at Park 'N Go
View the Park 'N Go locations below for reviews, info and bookings!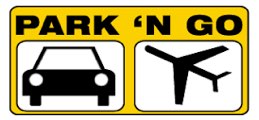 Park at Park 'N Go
One of our preferred parking partners, Park N' Go, has been in operation since 1977. They have seen the need for cheap parking near the airport and created a solution through their parking structures. Currently, Park N' Go has 10 locations at 9 airports in the United States: Baltimore (BWI), Charlotte (CLT), Dallas (DFW), Ft. Lauderdale (FLL), Kansas City (MCI), Minneapolis (MSP), Omaha (OMA), Orlando (MCO), and Richmond (RIC).
Each location has its own special twist, but all of the lots offer luggage assistance and free jump starts for your car. They also have free bottled water, and some lots have free newspapers as well. To book your reservation, simply search the airport and dates that you need to see the lot availability. As one of our preferred parking partners, Park N' Go has consistently ranked high in customer reviews and ratings. If you're curious to see how others have experienced the lots, you can always read our real customer reviews.